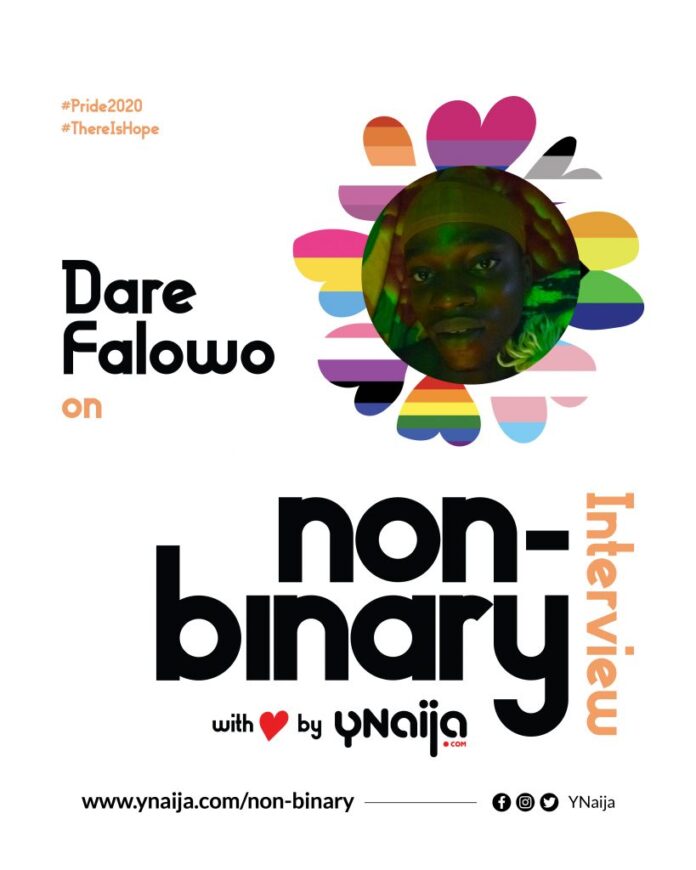 1
The first skill we often learn to cultivate in the middle of chaos is the ability to shapeshift. To play and make, to dissolve and see ourselves anew.
01
Identity, for me, is about this skill to reform myself again and again. Most identities are like forms being sketched for the soul to fill out with its varied essences. Some of these forms are vague, and some are exactly what they want to be. Some are unchanging and others chameleon.
101
The calculus of queerness today is odd. Sure, there's political freedom in some parts of the world, an excess of rainbows, and internet armies. But down out in the open air, there remains embedded beneath the skin those 'moral laws', borne of strange calculations that came together to convince an entire sub-segment of the human race of its being as taboo.
Queer people seem to carry these strange, rigid, unimaginative calculations inside of ourselves too. Thinking us immoral.
We believe religion, which is where the strange calculations became laws, when it tells us not to exist, when it attempts to rewire us or paint us as being against natural law or involuntarily possessed, not knowing what we are doing by knowing and expressing these core facets of our being. Sometimes they see only the lustful subterranean demons that live in their own closets.
These strange calculations sometimes calcify, becoming an internalized weight that pulses with paranoia within.
0010
Writing the other has always gone hand in hand with my subjective experiences of being queer. My affinity for escapism, for the rush of the transformative and the fantastic terrible are rooted in a personal sense of seeking understanding from a depth beyond myself. Beyond sin or virtue.
1011
When the world without erases knowledge of your truths and condemns you for desire, when your body and your mind cease being able to hold you inside with love, when your faith in beauty falters, you run to the place of creation/ing.
It's primal instinct. Be it a song, or a film, a book, a painting. You singing you through the nights.
No matter their quality, these liminal spaces continue to hold a better calculation of what we might be. Representation matters just for this. Just so you can see something of your truth reflected as a functioning part of this world that actively works to keep you dead.
0101
In the early 2010s, I wrote a story called "We Are Born". It was the story of a girl made out of clay who gets reborn into a male body. This story was written in a blind rush. I had a new blog and was brainstorming new story ideas when she came tumbling through. This situation of a story tumbling down and out through my fingers doesn't really happen anymore, but it happened that day.
I knew nothing about trans-ness or gender dysphorias as they were never depicted in the media of my childhood/young adulthood. I simply felt and wrote a little story about a spirit (beyond gender) given a female body of clay in which it/she feels unaligned and untrue, until it/she drowns and disintegrates and is reborn in a male body.
Subconsciously, I think I wanted the ending to raise questions around where gender is rooted (spirit v. body?), but really I just wanted a twist ending. I never drew any lines from the subtext of that story towards myself because I didn't believe that this written fantasy held any truths for me. Because there were no precursors to its reality in my cultural sphere.
In my head, I wasn't writing for anyone. Just documenting spirits changing forms.
0100
Looking back on my textual successes, experiments and failures in speculative literature, I find that queerness inserts itself even before I am fully aware of its position in my work. Thus symbols of the Other and thin subtext weigh more than overt queerness. Whenever I have tried to write purposefully queer work, I have had trouble with finding a truth behind over-weighted labels and stereotypes and the weight of living airlessly in a world that I know and feel is not made to hold those like me with care or consideration.
I am coming to a place where I need to find new ways of being beyond the socially-inherited labels and ideas that define the purpose of the queer body in the world today.
I am still grateful to have seen some thin reflection. To Wong Foo, Thanks for Everything! Julie Newmar. At Swim, Two Boys. Maurice. The Birdcage. Noah's Arc etc. introduced me to these social worlds, some rooted in stereotype but managing to transcend the box and others based on the simple premise of love as key.
In trying to seek these new ways of being, I have found no better tool than the mode of the fantastic. Stretching these imaginations of us, again.
01001
Children made me see this part of myself sharply through a simple repeated question, "Are you a boy or a girl?". I don't know. Both &? All-Boy, All-Girl.
Now, I love the word 'non-binary' because of its mathematical and astronomical airs, but we've been friends not up to five years. I never had to consider my gender until very recently. Always, I've lived more as a child of nothing, a body hyper-sensual, lone thing in a storm.
Adulthood has come to upend my understanding of myself once again, and I find that gender is situated in perception, more than presentation. When I am gendered towards either polarity of masculine or feminine, I find the narrators go for extremes: you are called Daddy. Mummy. Fine Girl. Bros. Oga. Sister. Guy. Man.
Gender and identity have become more and more entwined as I near the ages where the male and female-identifying adults in my society experience fulfillment, through mutual expression of their sex & gender.
01010001
We all spring out of bi-gender relations and these define how we approach feeling, strength, and intuition. Our heterosexual parents represent the foundational gender principle & in the storm of their polarities our charge is born.
Some days I wake up and feel the inherited feminine. Other times the absent masculine. The polarity will reverse. All the time they oscillate and kiss and try to find balance between their charge. Maybe non-binariness is about finding a resonating equilibrium beyond opposites and sides. A mathematics of warmth and intuition, beyond body everflowing.
0010000000010001
The Gender War rages on. Does allowing and emulating aspects of non-binary identity end the constant emotional grandstanding between Mars and Venus? Can we allow other planets of mental feeling to be? Other colors and charges exist? There are genders between that black and white like there are shades of grey in a shifting sky after rain. And look, iridescence; where light and darkness cease to war.